Opened in 2007.  Winner of 2012 Trip Adviser "Traveler Choice". 176-suite oceanfront the hotel is was developed at a cost of $110 million dollars.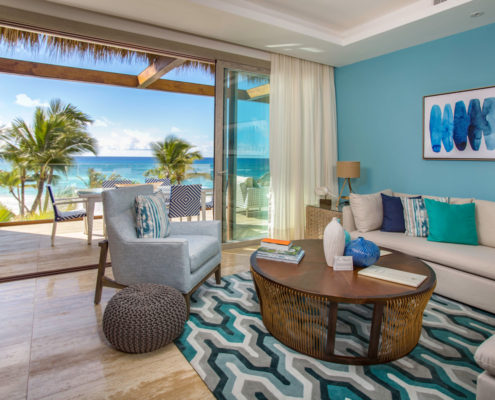 A Relais & Chataux hotel boutique, opened in 2012, with 32 luxury villas by Caleton Beach Club. 2013 Conde Nast Hot List. Winner at the 2013 Hotel Boutique Awards "Regional Best Boutique Hotel – Caribbean" and "Blissful Beach".
Accommodation is also offered at Sotogrande, Punta Palmera, the Fishing Lodge and deluxe villas.